Work in Canada on PGWP, open work permit, LMIA based work permits and as an Intra Company Transferee (ICT)
Canada offers a lot of opportunities for people who would like to work in Canada and gain meaningful work experience. In order to regulate the foreign workers,there are many regulations in place that govern Canada's working class. Canada is well known for its economy and diverse population and it has become a hotspot for international students and business people as well as investors from around the world.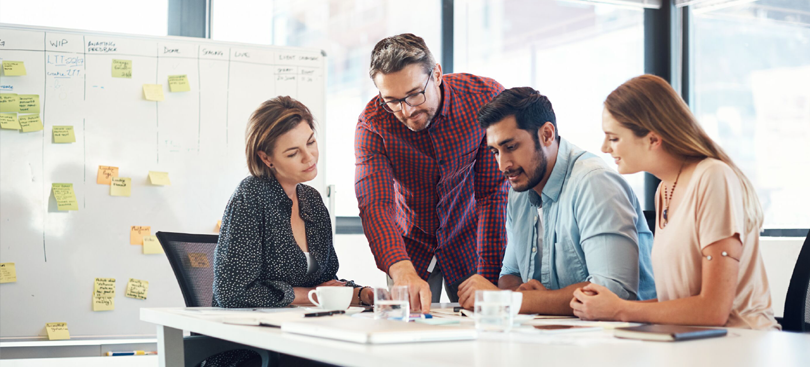 Post-Graduation Work Permit-
PGWP
This program under Canada's Immigration system, allows international students who graduated from a Canadian Designated Learning Institution to stay in Canada and gain Canadian work experience for up to 3 years. This permit allows graduates to enter the Canadian labour market that transitions them to the permanent residency pathway. It is important to note that not every Designated Learning Institution makes you eligible to obtain a Post-Graduation Work Permit. At Globus Immigration, we are committed to assisting you at every stage of the process to build your dream future. Similar to other application types, PGWP has a pressing timeline that needs to be followed in order to be eligible to apply. At Globus Immigration, we ensure that we work with our clients promptly and efficiently so that we are always ahead of time.
Must have completed a program of minimum of 8 months and awarded a degree, diploma or certificate.
Completion of full-time study, for the entire duration of the program.
Important things to know before you apply for PGWP
Have a valid study permit;.
Must be minimum 18 years of age.
Apply for PGWP within 180 days of receiving your final marks.
You must have graduated.
Any other conditions imposed by IRCC at time of submission
As Canada welcomes many students and talented temporary foreign workers each year, it also ensures that the families are not separated. Hence, Canadian Immigration allows the spouses or common law partners of the students or workers to legally study or work in Canada for the duration of their stay. This open work permit allows the spouse or common law partner who is accompanying, to work without the need of an LMIA. The open work permit allows the spouse of the student or the worker to work freely with any employer as it is not an employer specific work permit. One of the many benefits of this work permit is that it gives the opportunity for them to gain Canadian work experience and thereafter apply for Permanent Residency if they qualify. To be eligible to obtain a spousal open work permit, the person and the main applicant must meet certain requirements.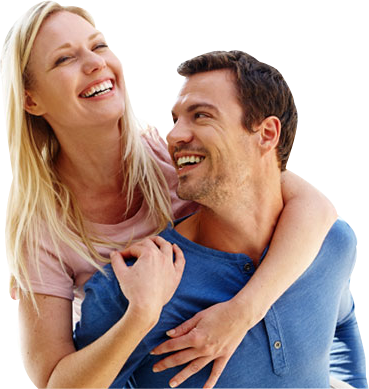 Eligibility Requirements
You are a spouse of a foreign worker in an occupation that is under the NOC Code skill type 0, A, or B that is for six months or longer.
You are a spouse of a student at a public post-secondary institution
You are a spouse of a foreign representative, or
You are a spouse of a foreign military member who is currently working in Canada
Canada allows business visitors to enter Canada temporarily to take part in international business activities without entering or affecting the Canadian Labour Market. To qualify as a business visitor you may need to prove to the Immigration Officers that you are entering Canada based on a certain activity and that you will return back once your business activity is done. Business visitors and business people are not the same, therefore a business visitor must obtain proper authorization to enter Canada.
Eligibility Requirements:
Intention to stay in Canada less than 6 months.
Visit Canada to conduct business activities without entering the labour market
Have primary source of income outside of Canada
Have a valid travel document
Have sufficient funds for the duration of your stay
Be in good health and not be a health risk to Canadians
Have a clean criminal record
Show sufficient ties to your home country
Leave Canada at the end of your visit.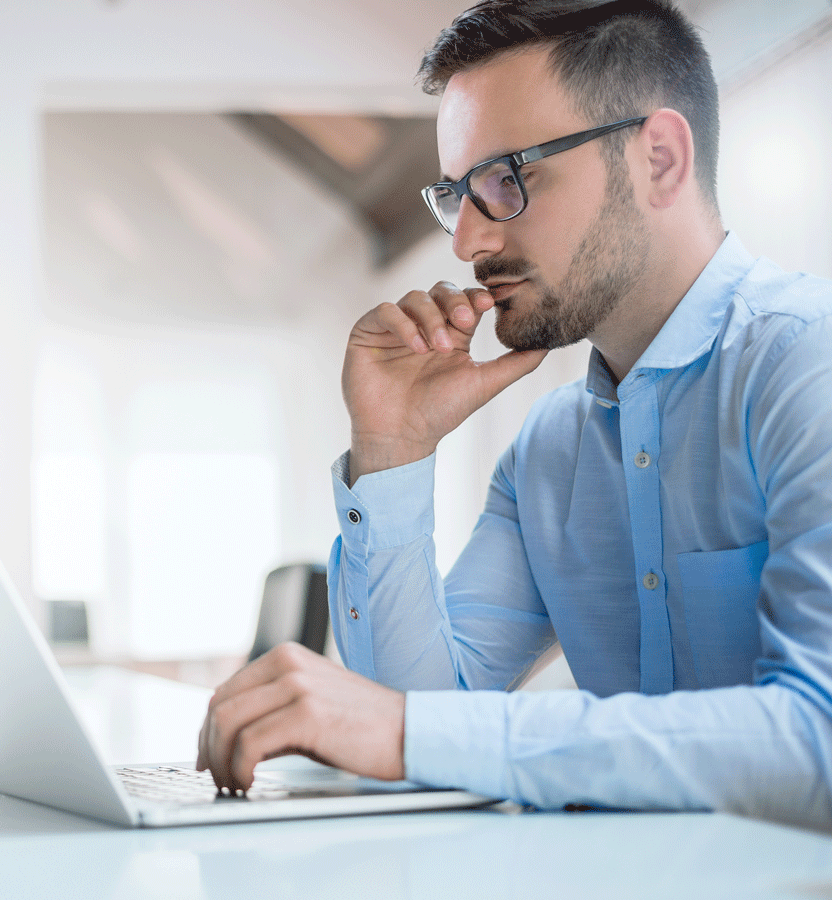 The Labour Market Impact Assessment (LMIA)is a document issued by Employment and Skill Development Canada (ESDC) that provides options for temporary foreign workers to work in Canada. This option also allows students who are not eligible for PGWP due to any factors, to obtain an LMIA and then work.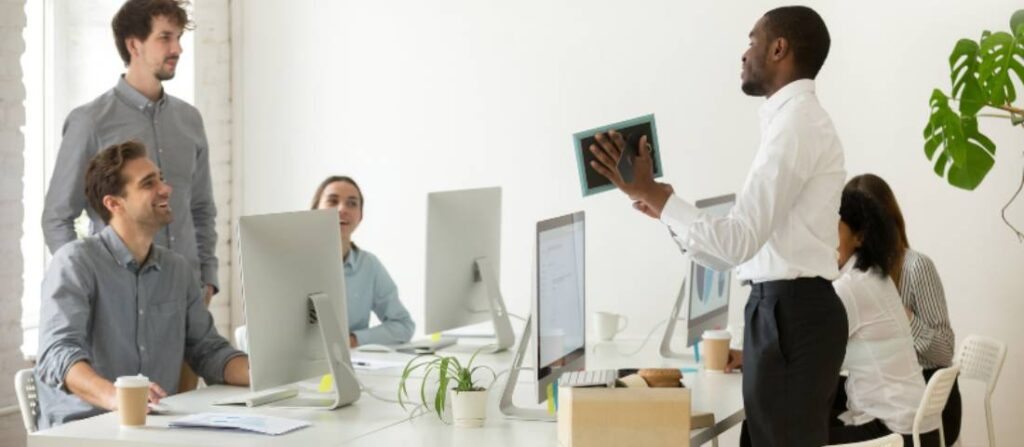 The Labour Market Impact Assessment (LMIA) process is in place to prove that no Canadian citizen or permanent resident is ready, willing, and able to fill a specific position in Canada. In such a case, the employer is allowed to hire a foreign worker. Hiring a foreign national through LMIA can be complex as there are numerous program requirements to be met. LMIA applications are detailed and require lots of documentation and statistical tabulation. Depending on the type of the job, an employer can recruit and hire a temporary foreign worker under either low wage position or high wage position. Low wage LMIA is used when the employee is offered a wage that is below the median wage. The High wage LMIA is used when the employee is offered the median wage or higher. Upon receiving a positive LMIA, the employee can apply for an employer specific work permit.
Steps to apply for LMIA
In order to apply for an LMIA the employer must first prove that they have a functioning business that can support a Temporary Foreign Worker. The next step is to conduct recruitment efforts and see if there are any Canadian Citizens or Permanent Residents that are qualified enough or are willing to work in the job that is being offered by the employer. Only after the determination is made that there are no viable candidates, then an LMIA application is submitted for review. Hiring of a temporary foreign worker requires a detailed process and at Globus Immigration we are here to assist you at every step of the process.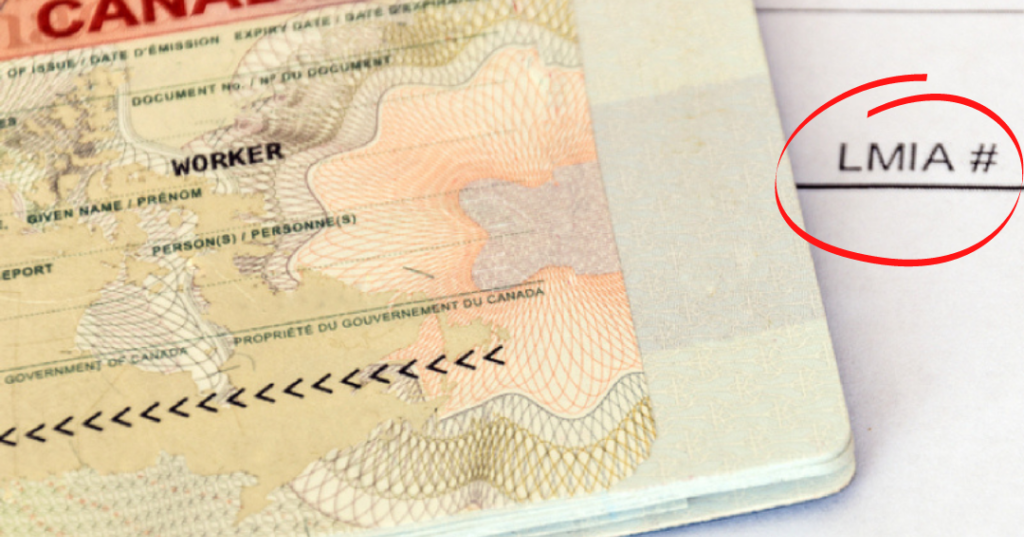 Similar to the High-wage and Low-wage LMIA, in order for an employer to extend a permanent job offer to a temporary worker who is applying for a PR, they must conduct similar recruitment efforts. This LMIA is used for offering a permanent job offer to the employee to support their Permanent Residence application through Express Entry programs. By obtaining a positive LMIA for PR Support, the applicant receives additional 50 points towards their comprehensive ranking score that raises their overall score and ensures better ranking in the Express entry pool.
An Owner Operator LMIA is slightly different compared to the other LMIA types. This LMIA is focused more so on the business proposal rather than just offering a specific job to a single potential employee. There are many benefits to the owner operator LMIA, there are no recruitment efforts required for this LMIA and the person gets the freedom to operate their own business anywhere in Canada. To be eligible to immigrate through this route, you must satisfy important requirements related to business control and benefit to Canada through job creation and/ or skill transferability. Upon meeting all the requirements, the first step would be to apply for LMIA and then apply for a work permit upon receiving a positive LMIA.
This LMIA category can be considered as an investment category although it should not be confused with it. Investors who are granted work permit through this LMIA will be required to become an employee of their own Canadian company. This means that the company must demonstrate that it is able to pay the "employee" a median wage that meets the province or the territories wage requirements for that occupation as per their National Occupational Classification (NOC) Code.
Steps to Come to Canada on an Owner/ Operator LMIA:
You must submit an application to the Employment and Skill Development Canada (ESDC) to obtain a positive LMIA.
Once a positive LMIA is issued, the applicant/investor can submit an application for a work permit that is valid for up to 2 years.
The last step would be to apply for permanent residence through the Express Entry or Provincial Nominee Programs.
This Stream allows employers to have access to highly skilled global talent and to expand their workforce in Canada to become more competitive in the global marketplace. While this program allows employers to hire highly skilled foreign talent, it operates under two categories, which is either by an endorsement from one of the designated organizations under the program or being hired under an occupation that is listed under one of the listed occupations. Through this program employers can hire an employee much faster compared to the other programs. The applications can be processed in as less as 10 days. Under this program having a Labour Market Benefits Plan is important to demonstrate that the planned business activities will have an impact on the Canadian labour market. At Globus, we work tirelessly to provide you with a smooth process for hiring Global Talent.
This program allows the temporary movement of qualified employees between the Canadian branch and the overseas branch of the company for the purpose of improving, expanding and enhancing competitiveness in the overseas market. Qualified intra company transferees require a work permit to enter the labour market. Also, they are exempt from the LMIA process since they provide significant economic benefits to the Canadian market by transferring their expertise. Compared to the other programs, this program operates differently as there is a detailed analysis about the company documents and the employee to be transferred.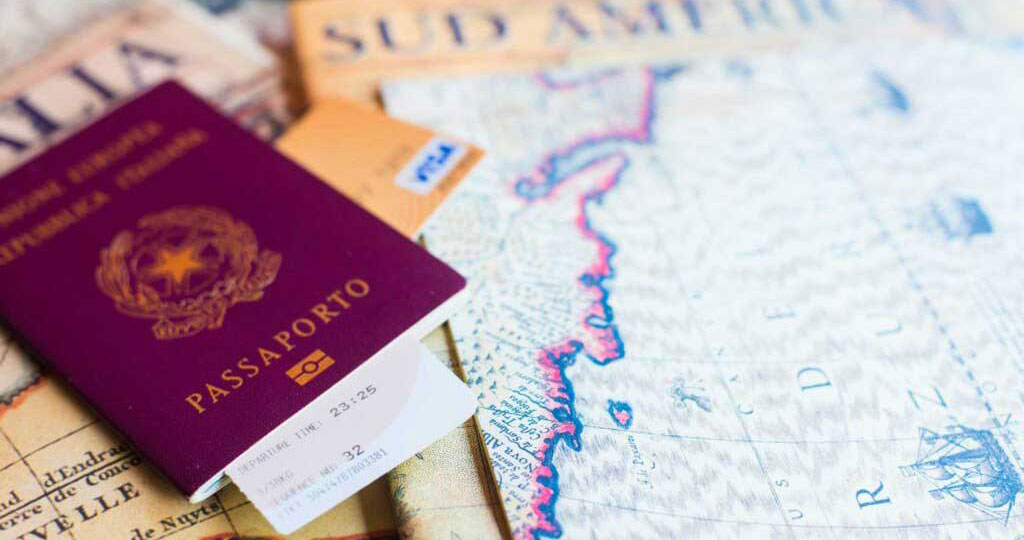 There are two categories under this program for an employee to be eligible for transfer: they must be transferred to a position which is either an executive or senior managerial role, or have specialized knowledge. To be eligible under this program, the foreign worker must satisfy specific requirements regarding their employment with the overseas enterprise. At Globus, we assist the employer to explore their options in expanding to the Canadian market and assist them in the process of transferring their qualified employees between their enterprises. On the other hand, we assist the employee that is being transferred by submitting applications for them and their accompanying family.
Eligibility Requirements:
You must be currently employed by a multinational company and will be working in a parent, a subsidiary, a branch, or an affiliate of the same enterprise
You must be transferring to an enterprise that has a qualifying relationship with the enterprise in which they are currently employed
You will be undertaking employment at a legitimate and continuing establishment of that company
You are being transferred to a position in an executive, senior managerial, or specialized knowledge capacity
You must have been employed continuously, by the company that plans to transfer you outside Canada in a similar full-time position for at least one year in the three-years.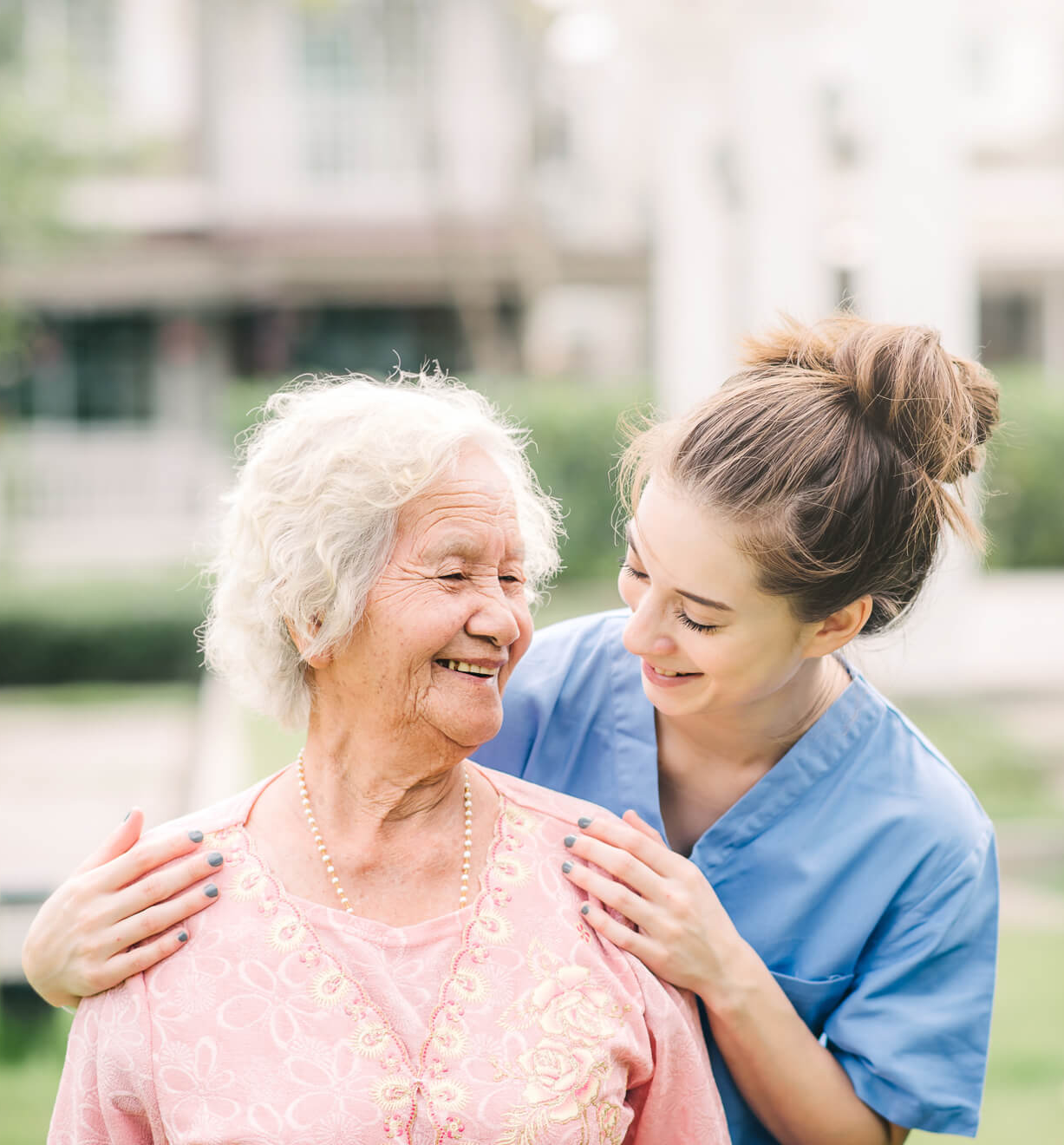 Home Support Worker and
Home Childcare Provider Pilot
These two pilot programs replaced the live-in caregiver programs. The main objectives of the pilot is that the care provider obtains an occupation specific work permit and this allows the caregiver to change employers. Under this pilot program the caregivers family members can accompany them to Canada and they are eligible to study and/or work in Canada. This pilot program not only offers the caregiver a temporary status in Canada, it also creates a direct pathway for Canadian Permanent Residency upon meeting the requirements. Through this program, you can submit your Permanent Residence application once you have completed the minimum 24 months of qualifying Canadian work experience in the last 36 months
Eligibility Requirements:
Be in either NOC Code 4411 or NOC Code 4412
1 year or higher post secondary education
Language proficiency results of CLB 5 or higher
Ability to perform the task described in NOC Code description in addition to the work experience and education
Have a genuine job offer from a Canadian employer that is outside of Quebec
International Experience
Class -IEC
Canada allows residents of some countries to come to Canada and work under three different categories such as Working Holiday, Young Professionals and International Co-op. This is an opportunity to travel and work in Canada. Applicants under IEC do not require an LMIA. To find out more about International Experience, contact us.
NAFTA provides a unique opportunity for nationals of the United States of America and Mexico to work in Canada. Under NAFTA, the employers who are hiring temporary foreign nationals are exempt from obtaining LMIA. More than 60 occupations are listed under NAFTA, which are eligible for work in Canada. Qualifying applicants may choose to apply at the visa office or in some cases they may even apply at the Port of Entry (POE). Contact us to find out if you qualify under NAFTA. At Globus, we provide you assistance for both at POE applications and visa office applications.
International Mobility
Program: NAFTA
Extension or Restoration
of Work Permit
At Globus Immigration, we assist our client from initial application to extension or restoration of work permits. We plan ahead so that you may continue to work without a break.
We also assist clients who have expired work permits, due to various reasons, represent their files to IRCC and help in restoration of their work permit.
Extension or Restoration of work permit applications are very time sensitive, therefore must be strategically planned and submitted in a timely manner. At Globus, we are here to assist you at every step of the process.
At Globus, We're Here To Help You!
Contact Us For Free Assessment