At Globus Immigration, we aim to offer you a wide variety of services for your convenience. Our Commissioner of oaths administer and witness the swearing of oaths or solemn affirmations in the taking of an affidavit for all immigration matters as well as to witness any declaration as required under a statute. We assist our clients with certified true copies, affidavits and attestations for the purpose of supporting their immigration applications and to attest that these have been sworn before the Commissioner of Oaths. If you require assistance, please contact us and we will process your request promptly.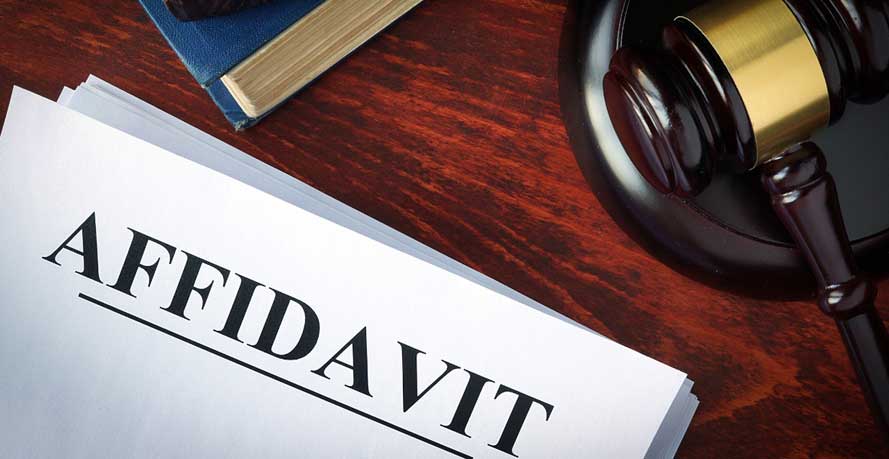 As a permanent resident of Canada, you are required to present your valid PR Card as your proof of status when returning to Canada. Your PR Card allows you to travel back to Canada without requiring additional proof of status in Canada. If your PR Card is expired and you are outside of Canada, you may be able to obtain a Permanent Resident Travel Document to travel back to Canada. As a PR, even though your card expires, you do not lose your PR status in Canada.
When to Apply for a PR Card
If your PR card has expired or will expire in less than 9 months.
If your PR card is lost, stolen, or destroyed.
If you didn't receive your card within 180 days of immigrating to Canada
If you need to update information on your card
Preserve your Permanent Resident Status
To keep your status as a Permanent Resident, there are few things that you should consider before making any decisions
You must have been in Canada for at least 730 days within the 5 years period;.
These 730 days do not need to be continuous, it can be accumulated.
In certain situations your time spent outside Canada can count toward the 730 days.
Canada offers its Permanent Residents with the opportunity to apply for citizenship. Before you become a Canadian Citizen, there are few requirements that you need to meet as a Permanent Resident. At Globus, we assist you ahead of time to make sure you are meeting the requirements as a permanent resident in order to become a Canadian citizen.
Eligibility Requirements:
Be a Permanent Resident.
Have resided in Canada for 1,095 days (3 years) of the past 5 years.
Have filed income tax for each of the 3 years.
Have passed the language proficiency test by scoring Canadian Language Benchmarks (CLB) Level 4 or higher.
Pass the Citizenship Test.
Refugees and
Protected Persons
Under the international human right law, Canada recognizes the principle of non-refoulement and accepts refugee claims. The Refugee Protection will determine if the person concerned is a Convention refugee or a person in need of protection. The claim can be made at a Port of Entry, at a Canada Border Services Agency (CBSA) or Immigration, Refugee and Citizenship Canada (IRCC) Inland Offices. The CBSA and the IRCC will determine through multiple screenings to see if the person concerned is eligible to make a refugee claim. Refugee claimants go through a series of screenings and hearings to establish the basis and authenticity of their claim as a refugee.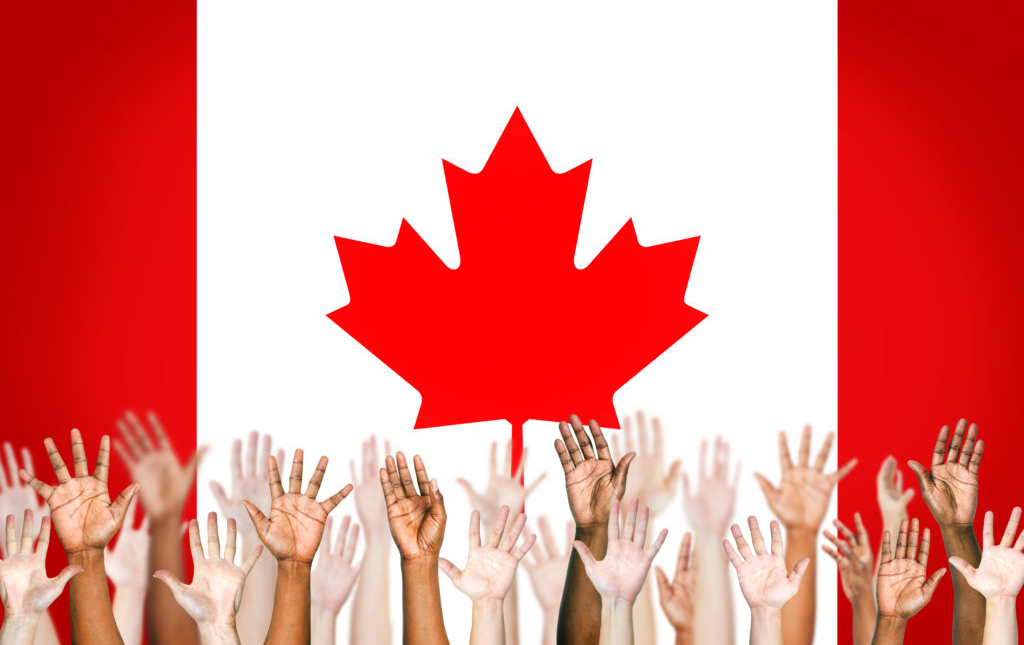 These processes can be lengthy therefore the Government of Canada may allow the person to work or study in Canada while awaiting the result of their claim. If and when the claim is proven and the refugee claimant is offered a new life in Canada, they become eligible to apply for permanent residence. In Canada, the refugee claimants are offered healthcare and settlement services through various programs. The refugee determination system can be both inside and outside Canada. Contact us for more information as there are multiple ways to claim refugee status. At Globus, we work tirelessly with our clients to ensure their application is supported with the relevant information and documentation as it is essential to your case's outcome.
Your claim might not be eligible to be referred to the Immigration Refugee Board if:
You have claimed Refugee or Protected Person status in another country and you can safely return to that country but you chose not to.
You arrived from the United States of America border and the Safe Third Country Agreement applies to you
You are inadmissible into Canada on security grounds
You have made a claim for Refugee status and it was refused, you abandoned or withdrew the claim.
Immigration Appeals
and Hearings
At Globus Immigration, we are licenced immigration consultants and hence authorised to represent you for appeals and hearings related to immigration admissibility hearing, detention review, sponsorship appeals, residency obligations, removal orders and ministers appeal cases.
We represent our clients at Immigration and Refugee Boards, Immigration Division, Immigration Appeal Division, Refugee Appeal Division and Refugee Protection Division. Immigration appeals can be a quite complex and stressful process. We assist our clients by reviewing their entire case, finding regulations to prepare our appeals, and representing them before the relevant authorities. Appeals are very time sensitive and each case type has its own appeal process and timings, therefore it is important to act on time. We deal with our clients with efficient and effective solutions to ensure best possible outcomes.
When is an appeal allowed?
If the decision being appealed was wrong in law or fact.
If there was a breach of principle of natural justice or
In some cases you can appeal on the basis of humanitarian and compassionate grounds
Who is not allowed to appeal?
A person who is inadmissible to Canada due to:
Serious Criminality
Organized Crime
Security Grounds
Violations on human or international rights
Globus Immigration is not just about immigration services, it is a complete experience. We provide assistance with admissions, language training, career counseling and pre and post arrival services for ensuring a smooth transition and integration to your new life in Canada.

School, College and University Admissions

Language and Career Services

Arrival Services
At Globus, We're Here To Help You!
Contact Us For Free Assessment