At Globus Immigration Consultancy Inc., we provide immigration services which are efficient, reliable and affordable. With our headquarters in Ontario, Canada, we are proud to represent clients from around the globe. Our commitment to the success of each client, and the depth of our involvement in every detail of the case, sets us apart globally. We excel at providing services from start to finish for a satisfactory experience and outcome. At Globus Immigration, we work to understand the uniqueness of our clients files and personalize a solution for them. We are dedicated professionals with the expertise and ability to see you through the complex process of immigration and provide peace of mind by being there for our clients at every step of the way. This passion, coupled with our expertise and personalized service is focused on bringing our clients to Canada so they thrive in their new country of residence. Our commitment to you assures complete transparency in the application and filing process, one on one sessions to answer all your queries related to the process and the satisfaction of being in the know at all times.
Globus Immigration Consultancy works under the dynamic leadership of its founding member and Director, Preet Bal Sahrawat (ICCRC ID-R533489) who is a Registered Immigration Consultant in Canada and member in "good standing" with ICCRC- The Immigration Consultants of Canada Regulatory Council. She is also a member of CAPIC-Canadian Association of Professional Immigration Consultants (CAPIC).
Preet Bal Sahrawat, RCIC (ICCRC ID-R533489)
Ala Kandemir, RCIC (ICCRC ID-R707630)
She obtained her Masters in Economics and Masters in Education with specialization in Guidance and Counseling followed by her Immigration Consultant Diploma. With more than two decades of extensive experience in the global education industry, she brings a unique blend of education and immigration expertise, to lead the team at Globus to newer heights. She draws on her years of experience in human psychology and emotional intelligence to ensure great customer service to the clients. Every client at Globus Immigration is given the utmost care and attention, with careful career planning as well as excellent immigration advice for students, business professionals and investors.
The enthusiasm and positive energy of our Immigration and Client Coordinator, Ala Kandemir, (ICCRC ID- R707630) brings warmth to every client relationship. Her knowledge of legal regulations and immigration laws is integral to the client file preparation and case handling at Globus Immigration Consultancy. She completed her Honours Degree in Laws from University of Kent, UK with specialization in Immigration law which empowers her to undertake complex immigration matters with ease. She also gained Canadian Immigration expertise with her Immigration Consultant Diploma in Ontario, Canada to join the ICCRC- Immigration Consultants of Canada Regulatory Council as an RCIC. Her attention to detail, diligent file preparation and extensive submission letters speak volumes about her experience and professionalism.
Globus Immigration is proud to be serving its clients across the globe, with a seasoned team that has a strong foundation in academics, education, counseling, business and immigation expertise for unmatched and unparalleled immigration services.
To be a world-renowned consultancy
helping clients find simpler solutions to
complex immigration matters.
Implementing effective and efficient
immigration processes exceeding
customer expectations.

Efficient
We ensure that we work with our clients promptly and efficiently so that we are always ahead of time.
Reliable
With years of experience and expertise, we provide reliable solutions to our clients personal goals.

Affordable
We understand immigration can be expensive and we provide cost effective solutions to our clients.
At Globus Immigration, backed by years of experience and knowledge, we help create pathways for you to achieve your dreams and embrace a new life in Canada. As Canadian immigration programs and regulations can be complex at times, general eligibility requirements and self-assessment tools may not always give you a direct and accurate answer. One small mistake may lead to significant unwanted delays or even a refusal of your application. It is also important to note that each case in itself is unique and complex. Therefore, our team is there to continuously assist you with:
Providing tailored solutions for your immigration profile.
Preparing detailed submission letters, outlining your qualifications and supporting your case through regulations.
Assisting in preparing explanatory letters required to support your case.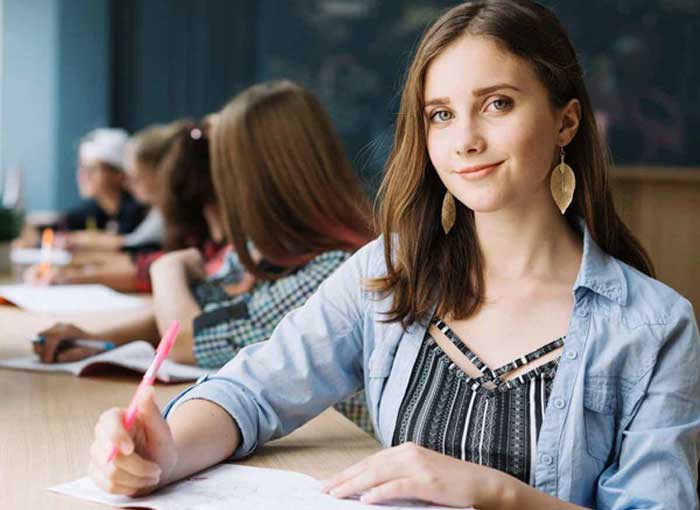 Advising documents required to avoid delays and refusals and thereby enhancing the chances of better outcome.
Completing and submitting a full application package along with an authorised representative's submission letter.
Communicating on your behalf with Immigration, Refugees and Citizenship Canada (IRCC) and other government agencies.
At Globus, We're Here To Help You!
Contact Us For Free Assessment