Explore business opportunities for investment, expansion and immigration to Canada as a business investor or entrepreneur.
Canada is a prime location with its leading industry and global market. Canadian Government invites investors, business people and entrepreneurs with skills and innovative ideas to settle in Canada and enjoy what Canada has to offer.
Immigration Canada has created multiple pathways for Permanent Residency for business people, investors and entrepreneurs both on federal and provincial level.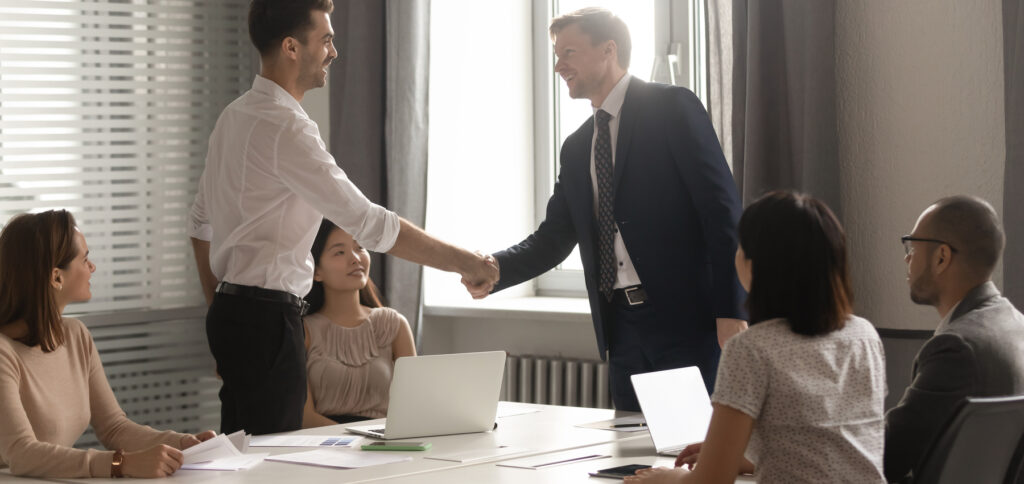 Canada welcomes entrepreneurs, investors and people with innovative ideas and supports them through designated investors. The Start-Up visa program acts as a bridge between the successful entrepreneurs and the private sector organizations to provide them with funding and guidance to become established in Canada. At Globus, through our knowledge and experience we assist you with your Start-Up visa application by assisting you with your business plan all the way to getting you a permanent residence status.
Eligibility Requirements
There are 4 requirements that entrepreneurial applicants must meet in order to qualify under the start-up visa program.
1. Have a Qualifying Business
At the time of getting the commitment from Designated Organizations.

Entrepreneur applicants must have created a business in which each applicant for immigration holds at least 10 percent of the voting rights attached to all shares of the corporation outstanding at that time
Up to five newcomers can apply together as owners. As well, the applicants and the designated organization must jointly hold more than 50 percent of the total voting rights.

At the time of obtaining the Permanent Residence:

In order to secure permanent residence through the Start-up Visa Program, applicants must ensure that the business becomes incorporated within Canada with essential activities taking place in Canada through the active management of the foreign entrepreneurs
2. Obtain and Secure Commitment Letter from a Designated Organization
Before applying to the Start-up Visa Program, foreign entrepreneurs must secure the commitment of a designated organization that will support and invest in the business' development in Canada. Designated Organizations are business groups approved by the Government of Canada to make investments or to support start-up businesses.
There are three categories of designated organizations:
Designated Angel Investor Groups
Designated Venture Capital Funds
Designated Business Incubators
3. Meet the Language Proficiency Requirements.
You must obtain a minimum score of Canadian Language Benchmark (CLB) 5 in either English or French in order to meet the program requirements.
You must have CLB 5 in all four areas of the test which are:
Speaking
Listening
Reading, and
Writing.
4. Have Sufficient Funds to Settle in Canada
At the time of the application you will have to prove to the Government that you have sufficient funds available to support yourself and your family. These funds cannot be assets and cannot be borrowed from family or friends. The amount you will need to provide will depend on the size of your family. The amount is subject to change each year by the Government. Contact us to find the latest information.
Interim Work
Permit With Start Up Visa
Since this application process is lengthy, we assist our clients to apply for a temporary work permit that allows them to come to Canada and start setting up the business. You can only apply for this short term work permit after you obtain the commitment letter and the letter of support from the designated organization.
Canada welcomes people with different work experiences by offering them different pathway options to obtain Permanent Residency Status. Candidates with a background of cultural and athletic activities do not always qualify under the Express Entry programs and Canada recognizes that. In order to promote the cultural and athletic activities, the government has launched a Self Employment Program that allows artists and athletes to become eligible for PR if certain conditions are met. Candidates under this program are subject to different selection factors. The Self Employed program has its unique points calculation system that ranks the candidates according to their experience, age, language proficiency, education, and adaptability. Under this program athletes and artists must have a relevant experience in cultural activities or athletics, and intend to make a significant contribution to Canada.
Eligibility Requirements
Have relevant work experience:

Cultural Activities:

2 one-year periods being self-employed in cultural activities, or
2 one-year periods participating at a world-class level in cultural activities, or
a combination of a one-year period described above

Athletics:

2 one-year periods being self-employed in athletics, or
2 one-year periods participating at a world class level in athletics, or
a combination of a one-year period described above.

Be admissible to Canada on health and security grounds.
Must score at least 35 points out of 100 of the selection grid.
Provincial Nominee Programs for
Investors
Under the Provincial Nominee Programs, certain provinces and territories provide the opportunity for international investors to apply for Permanent Residency through the province's investor or entrepreneur streams. Each province has their own selection criteria and application process. While some provinces have their own points grid, the other provinces assess you based on your net worth, investment funds, age, language skills and selection factors. If you wish to explore your option as an investor through PNP please contact us. At Globus, we assist our clients to explore the best option that is aligned with their personal goals.
At Globus, We're Here To Help You!
Contact Us For Free Assessment