Sponsor your spouse, dependants, parents and grandparents or others to permanently immigrate to Canada.
Canada cares and prioritizes family reunification of family members in Canada. In order to reunite you with your family, it has created multiple pathways for different family members to be sponsored and enjoy the company of their family and become a Permanent resident. Since the creation of the program, Family Sponsorship has become a popular program as it creates a direct pathway for Canadian Citizenship and allows you to remain in Canada permanently without worrying about an expiring status. While the application for sponsorship is being processed, upon request Canada also processes their application to study or work.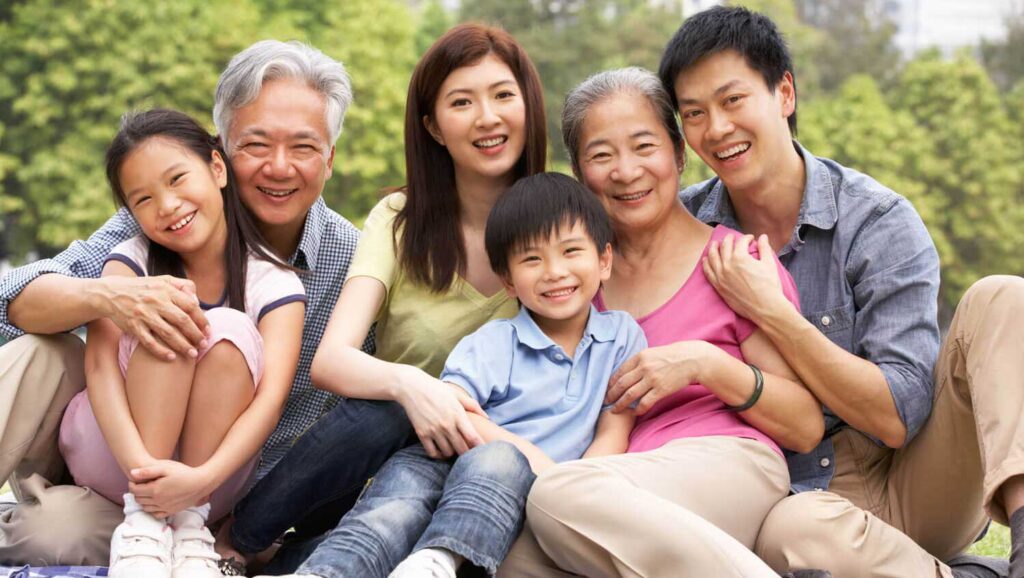 Spouse, common law partner, conjugal partners
Dependent children (biological, adopted)
Children intended for adoption in Canada
Parents, grandparents and their dependent children
Brothers, sisters, nephews, nieces, or grandchildren if they are orphaned, are not a spouse or common law partner, and are under 18
Any relative if the sponsor is in Canada without family members and has no other family members to sponsor.
Spouse and Partner Sponsorship
As Canada cares about reuniting family members, Spousal Sponsorship has become one of the most popular streams as the spouses are eligible to apply for an open work permit that is not employer restricted. You can sponsor your spouse, common-law partner and your conjugal partner and reunite with them. In order to sponsor a spouse or partner, both the sponsor and the principal applicant need to meet certain requirements to be eligible. Cases for spousal and partner sponsorship are quite complex and extensive. At Globus, we work efficiently to complete the application package and submit a strong case to reduce the chances of delays and refusals.
Steps to Sponsor your Spouse or Partner

Dependent Child Sponsorship
The Government of Canada is committed to reunite family members. As a permanent resident or Canadian citizen you may be eligible to sponsor your biological and your adopted children if both you and your dependent child meet certain requirements. To be able to sponsor your child, your child must meet the definition of a dependent child and you as the sponsor must meet the definition and duties of a sponsor. Once the requirements are met the sponsorship application can be initiated. As any other sponsorship application, this stream is also a complex process and requires diligent work to be done in order to ensure a smooth process and avoid delays. At Globus, with our experience, we work in accordance with the regulations to present the best case possible to reunite you with your dependents.
What Makes You Ineligible to Sponsor:
If you have a criminal conviction and become inadmissible,
Receiving social assistance for a reason other than disability
If you are a permanent resident that is not residing in Canada
If you have been sponsored yourself within the last 5 years.
Parent and Grandparent Sponsorship
Under the Family Class, Canadian citizens or Permanent Residents can sponsor their parents or grandparents through this stream. Each year Canada issues invitations to those who have applied to Parent Grandparent Sponsorship. Family members who wish to sponsor their parents or grandparents submit an interest to sponsor their loved ones and join the pool. Through a random lottery selection system, the names get picked and IRCC extends invitations to those who were selected to apply for Permanent Residence. In order to qualify to sponsor parents and grandparents, the sponsor is required to show that they can financially support their family by meeting the Minimum Necessary Income (MNI) as per the LICO cut off. The minimum necessary income is determined by the Government of Canada and is subject to change each year.
Sponsoring Other Relatives
Under certain circumstances you can sponsor your relatives to reunite with you in Canada as a permanent resident. There are two options depending on your circumstances to sponsor your other relatives who are immediate or distant relatives.
Option 1: Sponsor your Orphaned Sister, Brother, Nephew, Niece or Grandchild
Requirements:
They must be blood related to you or must be related to you by means of adoption
Both their parents must have passed away
They are under the age of 18 years
The should not be married or in a common law relationship
Option 2: Other Relatives
You may be eligible to sponsor one relative, that is related to you by blood or adoption, without any age restrictions if the following conditions are met.
You do not have any living relatives who you can sponsor; and
You do not have a living relative who is a Canadian citizen, Permanent Resident or is a Registered Indian under the Indian Act.
At Globus, We're Here To Help You!
Contact Us For Free Assessment